Short Essays on Fun Topics
Short Essays on Fun Topics
My writing for mainstream outlets can be found here:
A Pudding, A Duck, and a Lute: How Victorian Christmas cards got so beautifully odd. Slate. December 23, 2021.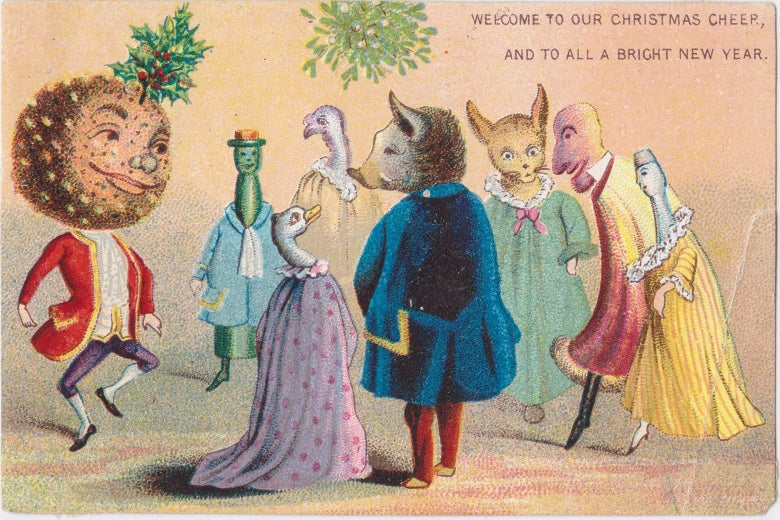 If you've ever wondered about the origins of Christmas cards, or if you've seen some of the madcap ones that circulated in the nineteenth century, this essay might be for you. It includes lots of images and details provided by the descendants of one of the original printing companies to produce such cards from the 1850s onwards.
~ * ~
Victorian hidden mothers and the continued erasure of mothering. Psyche. December 1, 2021.
This essay examines the Victorian phenomenon of masking the presence of a mother figure in a photograph of a child, asking what purpose the practice served and what our sense of these photos might tell us about our own preconceptions.